"To play" it is a simple word, which however hides multiple meanings and facets. It is a characteristic inherent in every creature since the dawn of time, an essential trait of our species and for someone it is at the same time our starting point and horizon to pursue. For this the term "game" hides a much greater value than it shows at first thought: it is an ancestral, totemic word, it is transcendental. In short, playing can be a pretty serious matter. However, this noble thinking has led to more snobbishness in the last decade in the video-gaming media in the last decade and the desire for "high" entertainment has often turned - almost ironically - into the ostracism of simpler and disengaged products, almost wanting to brand them as trivial. 51 Worldwide Games is somehow a return to basics, a virtual box of games - and memories - that can easily be branded as a frivolous appendix to a much more interesting line-up in the Nintendo Switch ecosystem. In fact, what may appear as a lazy marketing operation or a banal collection of classics without art or part, has instead proved to be a complete and refined product, and extremely fun.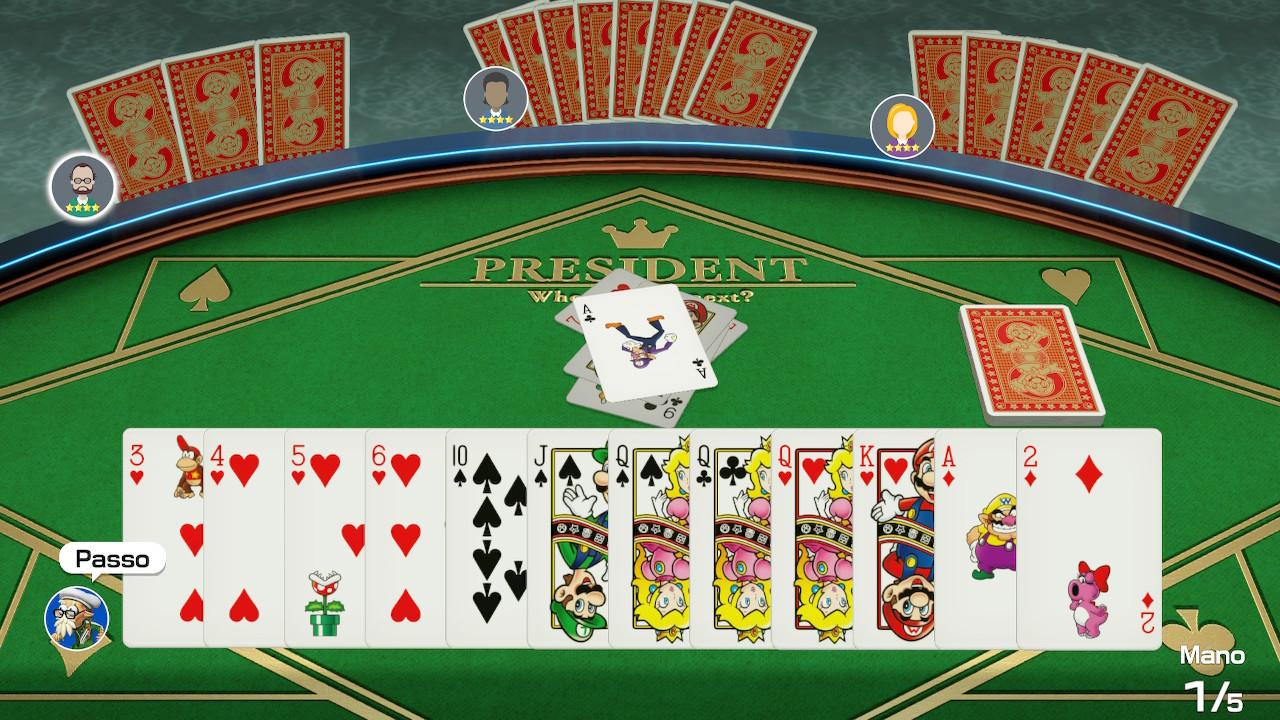 Around the world in 51 games
The game package made available to the player catches small and large pastimes from all over the globe, trying to implement an offer as varied as possible. There are timeless classics, like checkers or Chess, but also more whimsical and unusual proposals in the panorama of board games, such as the sporting variations of curling or tennis. Scrolling through the long list of 51 Worldwide Games, you will come across various types of games, able to satisfy all types of players and every "whim" that they may wish to satisfy. With the Darts and Bowling for example, all the flavor of Wii Party, thanks to the use of Joy-con's motion sensors, where much of the fun is inherent more in having to physically perform in an "athletic" gesture than in the real challenge. In this type of more casual offer we find several other titles, among which table golf and fishing stand out.
For anyone looking for a more "canonical" feeling, there is no shortage of the aforementioned Chess or Checkers, but also the Domino and the very classic Solitaire.
Of course, maybe not all 51 games are able to conquer the player and perhaps some of them act as a bit of a filler (was it really necessary that the variant of the Shogi occupied a space of its own?), But overall 51 Worldwide Games manages to create a full-bodied and convincing range of possibilities.
gambling addiction
One of the most striking aspects of Ndcube production is the attention to detail. The finish of each game is excellent, both from a technical point of view and as regards the presentation of the game and the tutorials that accompany it. Each of the 51 proposals is in fact accompanied by nice and brilliant introductions, funny curtains excellently recited in Italian that offer a quick taste of the selected game, as well as very interesting little tips and curiosities. There are also ad hoc tutorials, with greater emphasis on more complex ones, which also include a series of lessons dedicated to learning mechanics. Backgammon has always intrigued you but you don't know the rules? No problem, the title provides you with all the tools you need to learn how to play. 51 Worldwide Games then meets us again with the game map, represented by a small world map divided into sections, each of which offers a group of experiences based on different criteria, allowing faster navigation. Many small details on the polishing front and what could be defined "Quality of life", which go to file and embellish a product that is already very valid in itself. Finally, an honorable mention to the unlockables present, which present themselves as visual modifications of the game elements, thus changing them card illustrations or the appearance of billiard balls, giving that pinch of personalization that never hurts.
Game group
The cornerstone of the experience is obviously the multiplayer. Although the offer of 51 Worldwide Games can be used in single (also managing to give more than one satisfaction) it is undeniable that the title is strongly voted for PvP. If you choose to play locally on a single Switch, the game offers us the opportunity to participate in two, using the touch controls or a Joy-con each, and allows you to select the suitable titles accordingly for two challengers. We then have another option, namely to always play locally but with multiple Nintendo consoles: consequently each player uses his Switch to compete against others, without needing to own the game. In fact, a "Guest" edition of 51 Worldwide Games is available, which can be used in the event that in a group of friends only one actually owns the Ndcube game. An intelligent and sensible choice, which will surely make the happiness of more than a bunch of enthusiasts. Finally, some games enjoy the mosaic mode, which allows you to create larger and more articulated maps or game tracks, simultaneously exploiting the multiple Switches as a single screen. The online speech remains unchanged from the test in preview, offering few but valid options, still including everything you may need and also showing a functional netcode even for faster games and based on the responsiveness of the players.
Rough diamonds
51 Worldwide Games has the ability to surprise, bringing us a product that has the cards on the table (in all senses) to be a must have. Of course, it may seem absurd to praise in this way a production so far from the current concept of video game and experience within the Nintendo Switch title park, yet anyone who is interested, even if only mildly, in this type of title should seriously consider the purchase. Maybe it would have been better to have the possibility of playing four on a single console but this is the only criticism that can really be moved to the product. The quantity, together with the quality instead justify the full price of the title, which turns out to be surprisingly accurate on every single aspect. 51 Worldwide Games is the collection that I didn't know I wanted, and which I will probably never be able to give up.