In the past few hours I am leaked online the two new titles that will be added by in February Google to the catalog of Stadia Pro, the monthly subscription for Stadia which allows you to play at the highest quality available, 4k and 60fps, as well as providing some free games to users.
As you can see from the image below, the two titles will be Metro Exodus, the last effort of 4A Games set in the post-apocalyptic world born by the pen Dmitry Glukhovsky, and Gylt first real exclusive for Google Stadia.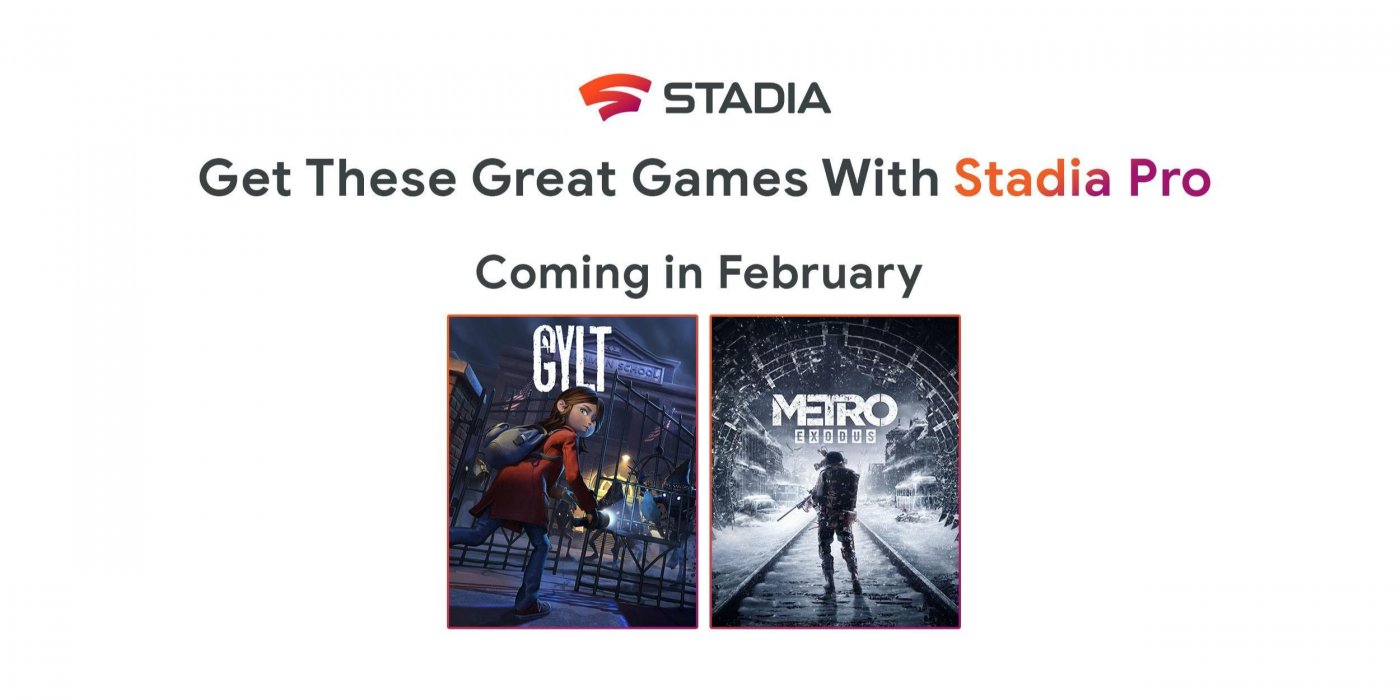 For those who do not know him, Gylt is an action adventure developed by the independent studio Tequila Works, famous for games like Rime and Deadlight, which will put us in the shoes of a little girl on the run against mysterious beings, all immersed in a magical but at times horrifying Tim Burton style atmosphere.