After leak by the magazine Gamestar about a week ago, which revealed the actual existence of Diablo IV, again thanks to the art book "The Art of Diablo" and the Twitter account WeakAuras we can deduce the return of a famous character from the saga: Lilith.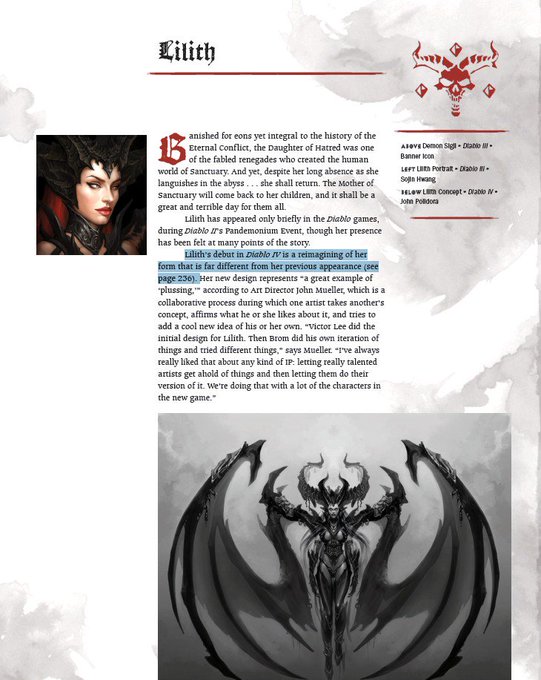 The book, outgoing the 3st November (immediately after the conclusion of the Blizzcon), shows us a page dedicated to the Queen of Succubi, already appeared in Diablo 2. As some will recall, Lilith was present in the exclusive event Pandemonium, available at the time only on battle.net. According to the page that emerged on the web, "Lilith debuts in Diablo IV in a form different from that seen previously" and it is also possible to see a new concept of the same, to work with John Polidora.
Everything seems to be confirmed, but it would be appropriate to wait for the imminent Blizzcon and actually find out what awaits us in Diablo IV.