Conker's Bad Fur Day designer Chris Seavor is back up Twitter to share new details on the sequel that has never seen the light. Well before the open-world multiplayer game Sea of ​​Thieves, Rare was planning a direct sequel to Conker on Nintendo 64.
According to the design documents, Conker's Other Bad Day he had to pick up directly from where the first title had ended. The idea was to divide it into four separate parts, with three sub-frames and a plot about Berri.
The second chapter would continue with the return of Panther King, who would make a pact with Death by exchanging his body with Conker's to return to the land of the living as a much darker squirrel. Below you can see some leaks about design documents concerning the title.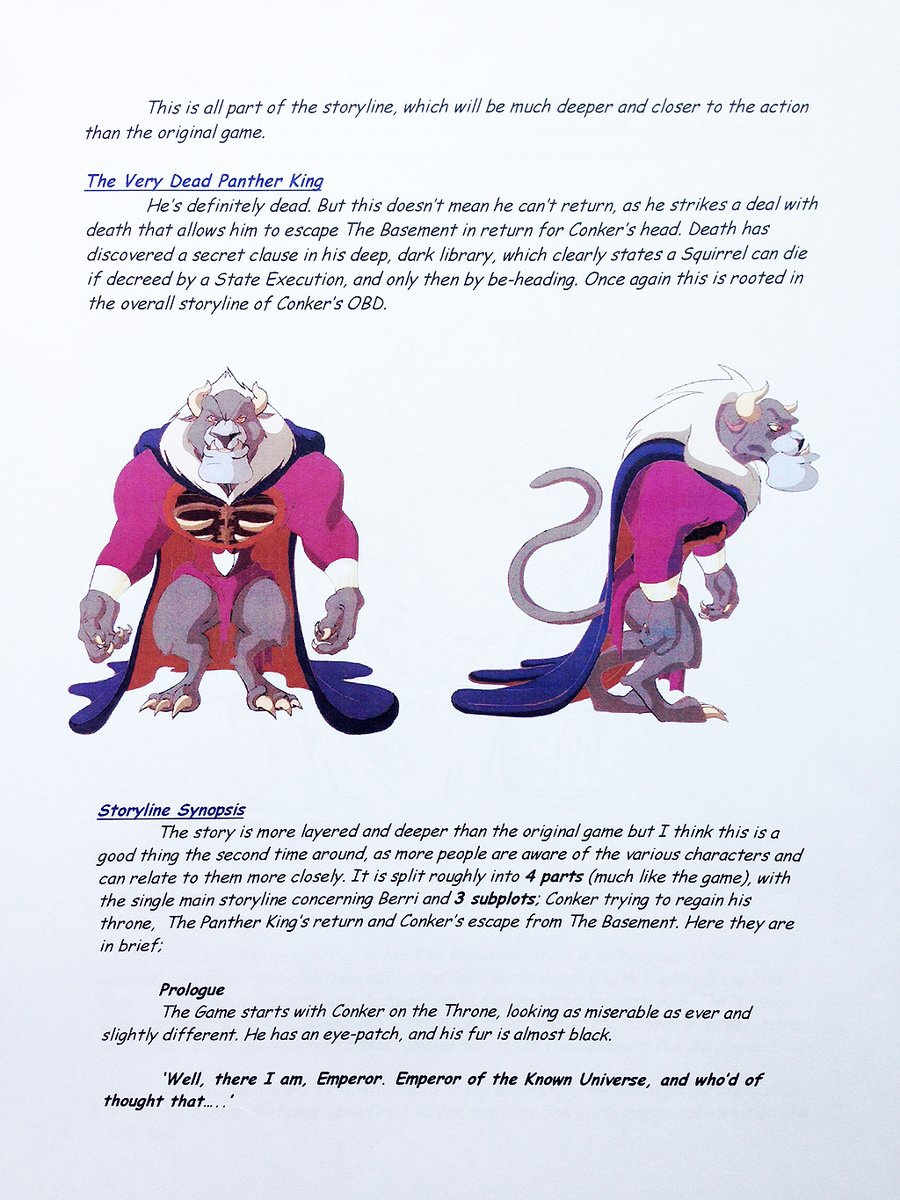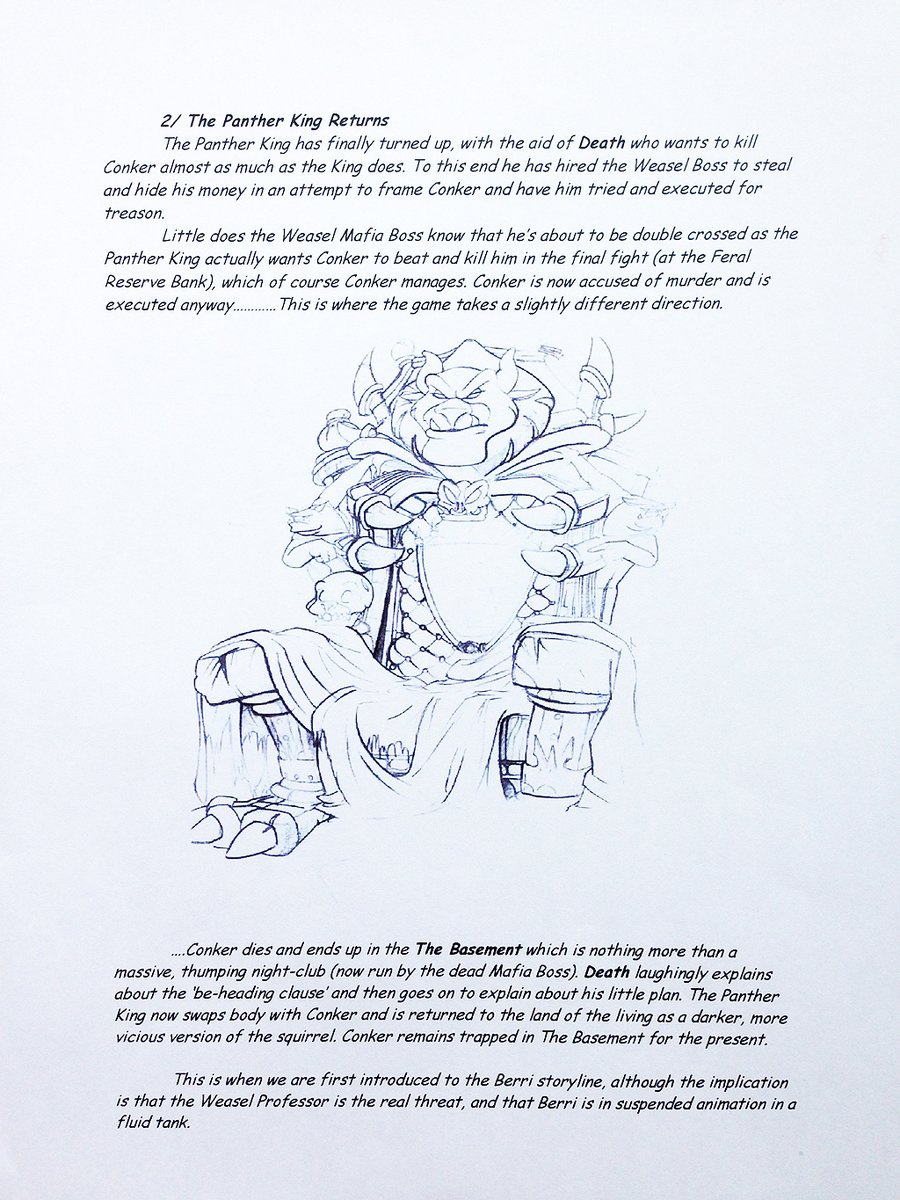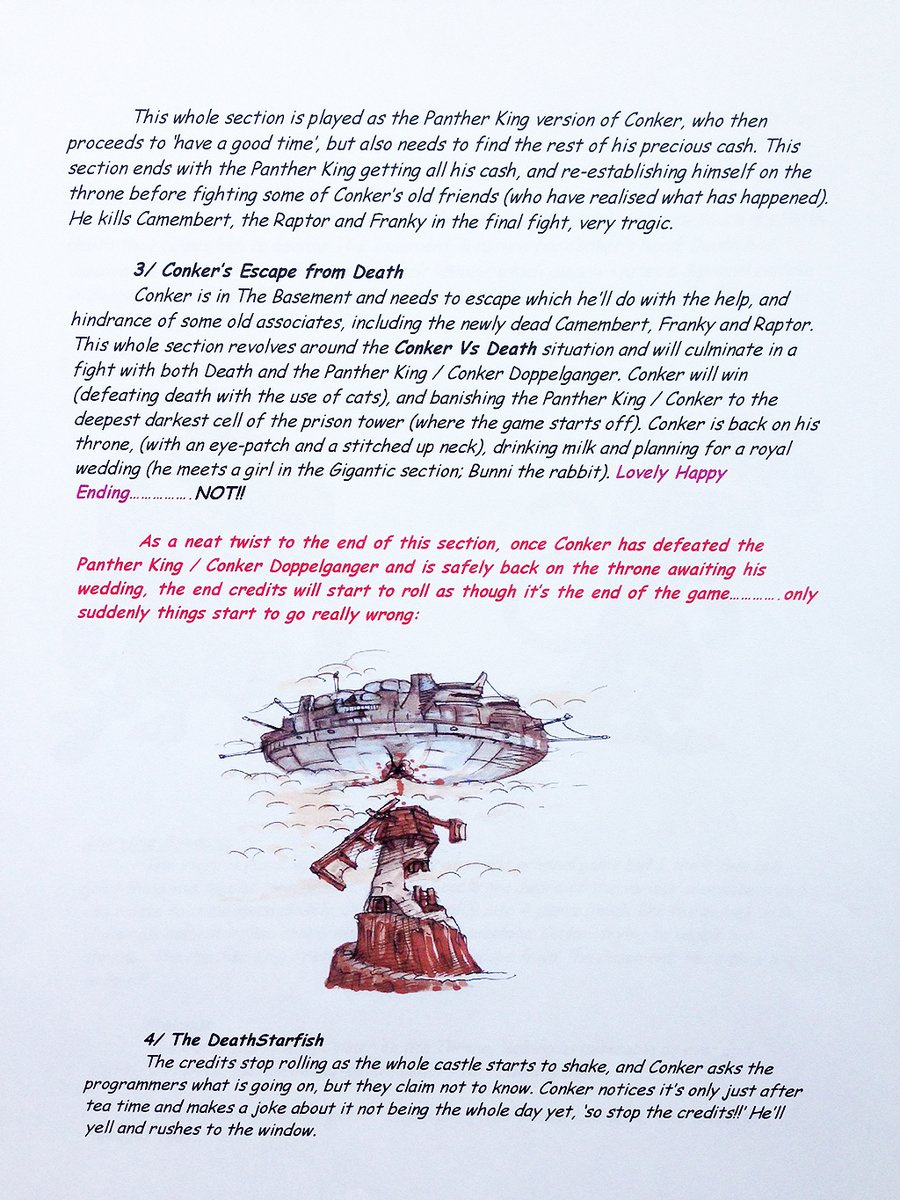 In chapter three, Conker ends up fleeing after killing Death with a group of cats and banishing King Panther. From here, Conker returns to his throne and begins planning a royal wedding with Bunni the rabbit. As the credits start, the castle starts to shake and Conker yells at programmers to "stop the credits" as he rushes to the window to investigate.
In addition to this, Seavor also shared a series of design documents describing the different game worlds, including an illustration of Conker's new friend. The last of all was a loading of the basic structure of the game and a little more information on how many levels would be film parodies, cult television programs and videogame topics.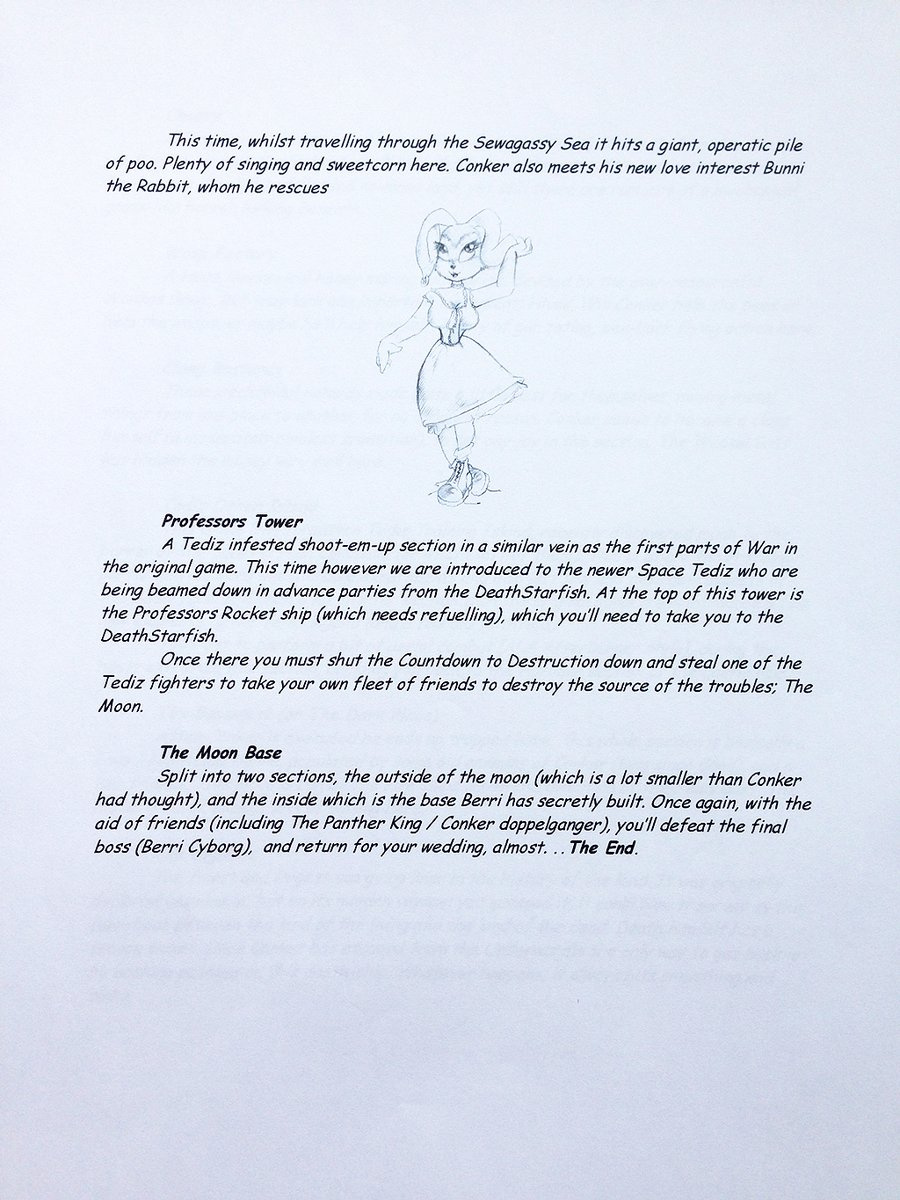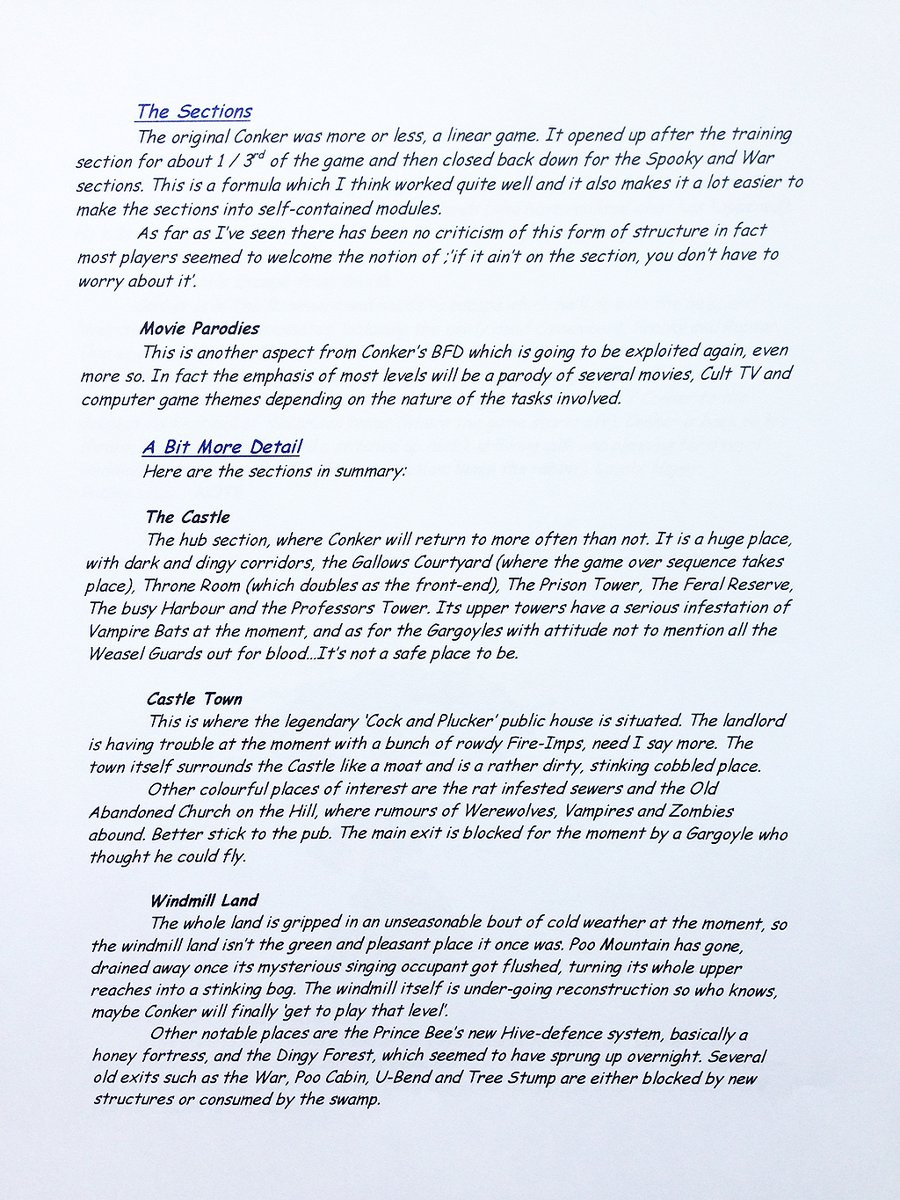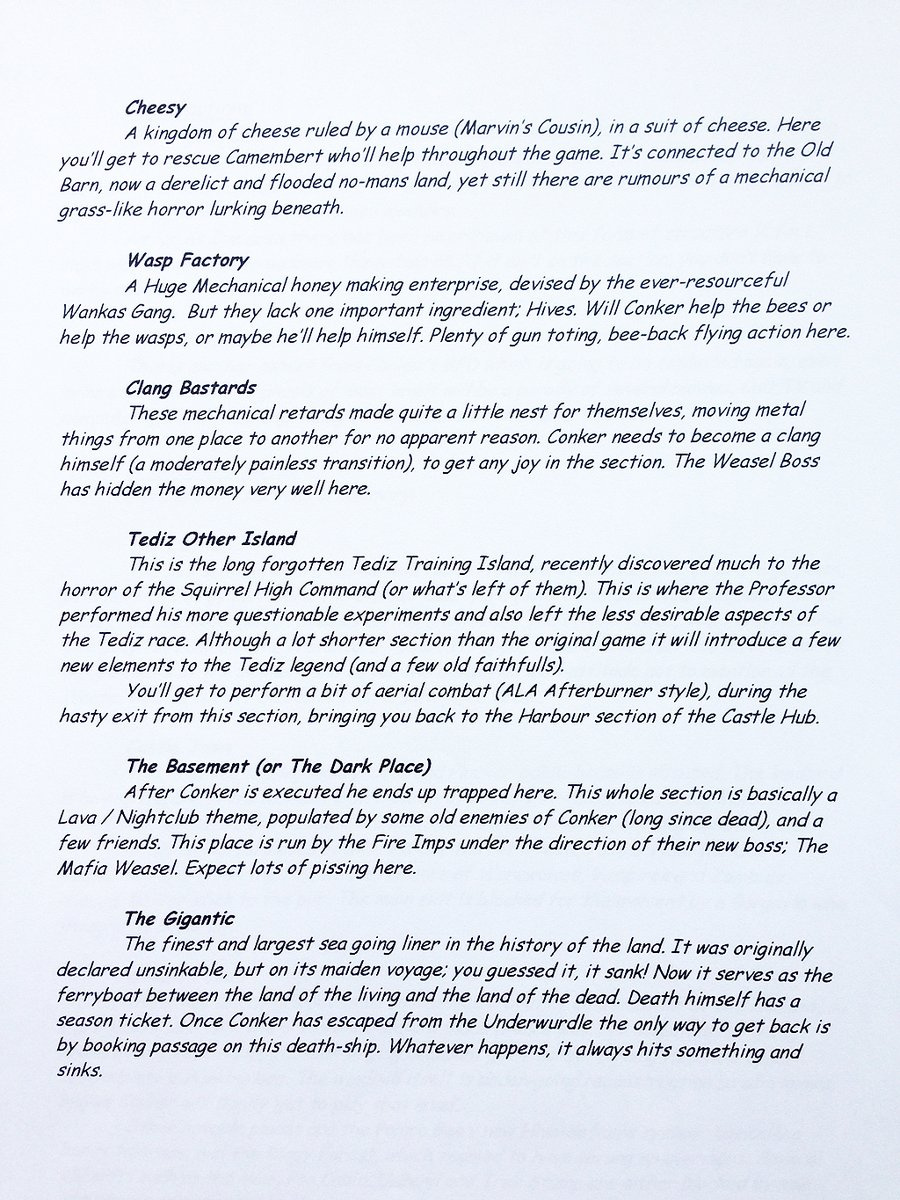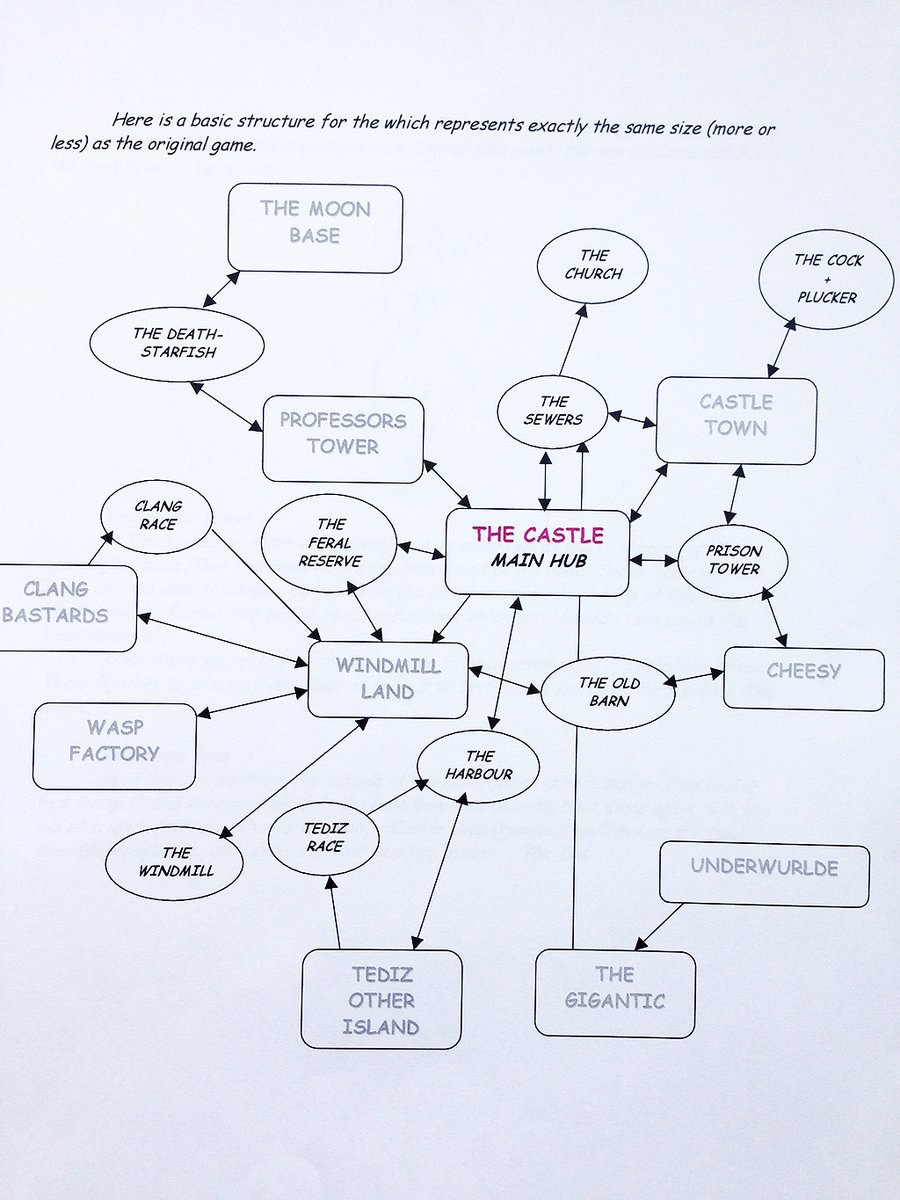 And you, what do you think of this sequel to Conker's Bad Fur Day never gone through?