Pokemon GO is made to be played anywhere and in unconventional ways, but maybe not even his most avid fans expected that in thateverywhere also included a meeting of heads of state. Yet it happened: the first minister of Norway, Erna Solberg, went to the United States for her third official meeting with President Donald Trump. And he deceived the wait before the meeting by dedicating himself to catching Pokemon.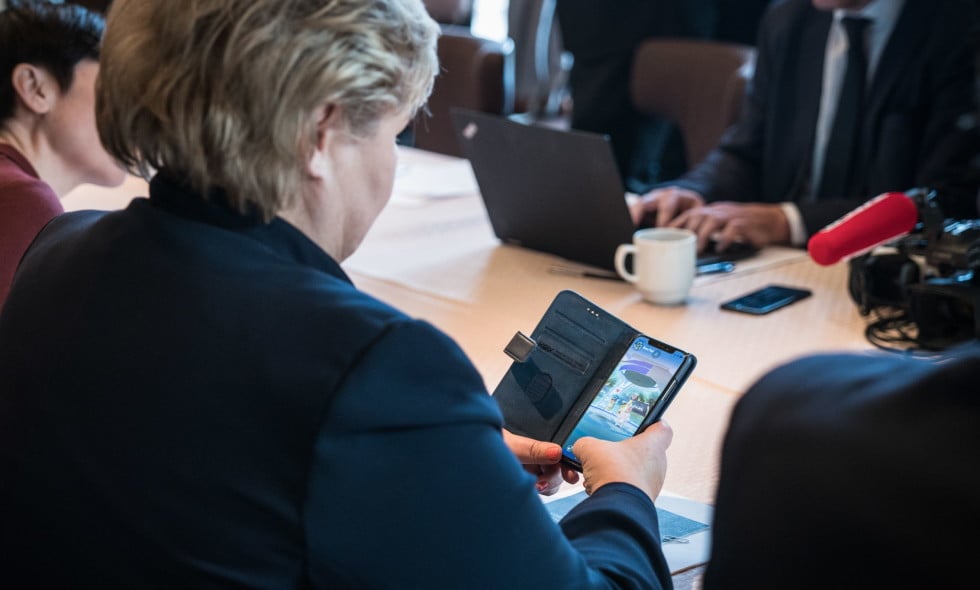 It is not the first time that Solberg has played Pokemon GO in inappropriate places: in fact, in the 2016 he played there during a session of the Norwegian parliament.
He also denied that he was looking for Tauros - which is a regional exclusive for North America: in an interview with Norwegian magazine Dagbladet, Solnerg claimed to have sent a message to his family via Pokemon GO.
Solberg's passion for titles mobile devices is not limited to Pokemon: in the 2014 had affirmed to journalists that they have exceeded the 300th level of Candy Crush Saga. What can I say, congratulations!