On Metacritic is a real invasion of enthusiastic reviews of Assassin's Creed: Origins. The problem with these positive reviews is that they are clearly false.
The page of the game on Metacritic has hundreds of reviews, of which almost 700 positive, but several of them are virtually copied and posted from different profiles, and worse, many are written in a totally grained English. Like this:
"Ways better than assassins creed unity and assassins creed syndicate, it is more mature and bayek is interseting character, and de historical characters are handeld well."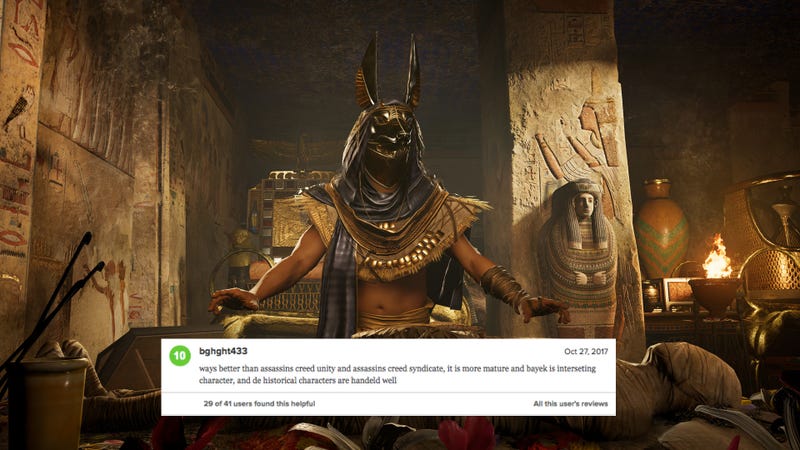 Marc Doyle, co-founder of Metacritic, said in an email exchange with Kotaku that these things happen regularly with two or three video games every year. Doyle said he was aware of the problem and that the moderator team is doing the extraordinary thing to banish the profiles that post false reviews.
Below you can see some shining examples of coats.